hace 4 años · 2 min. de lectura · visibility ~10 ·
How to get noticed by influencers on Twitter, in 3 easy steps!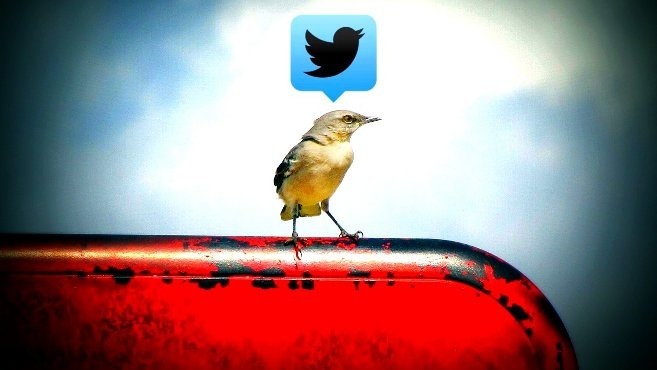 Twitter is a melting pot! It's the one place where you have the opportunity to speak directly to the people and brands you admire but how do you get noticed in this fast paced sea of content and tweets that seem to fly by at lightening speed?
Just in the time it's taken me to type these few words 112 new tweets have been added to my "stream" and according to internetlivestats.com over 6,000 tweets are sent in an average second and over 350,000 tweets are sent per minute! In this flood of never ending tweets, it's easy to imagine that your average Influencer receives thousands of mentions per day, so in the middle of all this activity, how do you get them to notice lil ole you?
Let's take a closer look at  how to get influencers to notice you on Twitter!


1. Offer your support:
Who doesn't like to be supported? Who wouldn't like to have their work recognized and highlighted? If you admire a person's work and you appreciate the information your influencer shares (and you must otherwise you wouldn't consider them an influencer) Letting them know you appreciate what they do, is key to getting noticed.
You might say, "Well everyone is already doing that, retweeting their content, so how can I possibly get noticed?" My answer, be consistent and be genuine. Do no retweet just for the the sake of it. Find the content that you genuinely love and retweet that. Tweet content that resonates with you and that your audience finds useful.  Tweet to your influencer telling them that you love what they do and make mention of them when you repost their content.
Retweet their pinned Tweets. A pinned tweet is something that that your influencer wants people to know about so this gives you a clear idea of where they need your support. Be authentic, be genuine.  This is key!
Do not simply hop onto someone's stream and retweet like a crazy person. Find the content that really resonates with you and retweet that. Most people  can smell a fake from miles away, so I cannot stress how important it is that you do this not to simply get on their radar but because you genuinely respect their work.


2. Give Feedback:
If you admire someone, you will also be following them on platforms other than Twitter. Find them on Facebook, like their pages and join their groups. As they create content that you enjoy, let them know. Leave a comment on their blogs and offer words of encouragement and support, if you do this consistently they, will surely notice and appreciate.


3. Value their work
So you've said that you admire their work, so why not show it in a tangible way? Do they have a new book or online program? Once you can afford to, try to get your hands on it. Tweet about it and leave a review. If you cannot afford one of their products, share with your network and let your circle know that you recommend it. Tag your influencer in your post, so that they can see that you fully support what they are doing.
As you can see, SUPPORT is key. It's the way to everyone's heart and when you rise up the ladder and become an influencer to someone else, these will be the actions that make you notice those that care about and are touched by your message. You will seek them out and thank them for their support just as so many of the great influencers do now.

So what are your thoughts? Have I missed anything? Please share your own tips, I would love to hear from you.


If you'd like to chat hit me up here, or if you've found this article helpful in any way please leave me a comment . For as much as I love talking to myself on my drive to work, I love responding to comments even more :-) Please share with your network if you think they can benefit too.  Chat soon!
Katyan
Originally posted at
Kleon Media Marketing.
No tienes grupos que se ajusten a tu búsqueda