hace 4 años · 2 min. de lectura · visibility 0 ·
3 foolproof ways to get unfollowed on Twitter?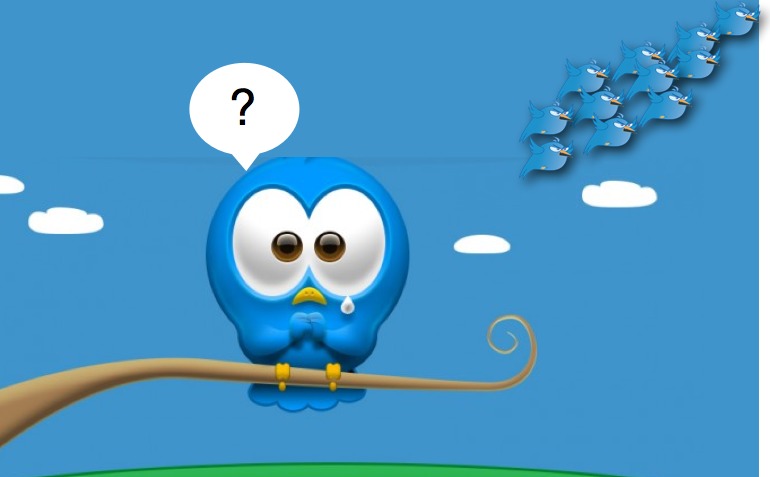 Initially I didn't like Twitter. I found it too 'busy' and my mom always taught me that I was a leader, not a follower. :-) But all joking aside, I really didn't see how it could work for my business. I joined, linked it to my Facebook account and never went back.
However as my interest in all things social media grew, I  decided to give Twitter another shot and with a new found determination to truly understand the platform, I've grown to truly appreciate it. I see the value in the connections I've made and I find it a great source of information, but for all the connections that I have made and all the interesting insight I've gained from following some truly amazing and remarkable people; there are a few things that some do on Twitter that still pisses me off and if  you do these things you'll be sure to see me unfollow you and even though you may not miss me, others will unfollow you too. So if you're new to the platform or even if you've been on it awhile, I'd like to share the top three ways to get unfollowed on Twitter.
Spammy Automated DMs:
So I followed you 2 seconds ago and now you're asking me to visit to your website, to retweet your contest, like you on Facebook or go download your book! Now why would I want to do that? It's like being introduced to a person at a party, you say hello nice to meet you and the person says same here, can you go to my house and feed my cat?  Ummm no! I barely know you.

Online relationships have a lot in common with real world relationships, people want to get to know you, to trust you, to even like you before they take on your cause. Give the interaction some time, show some interest in the person you've followed and maybe take the opportunity to ask about what they do, before you start making requests that promote your own interest.
Not follow me back:
Now I'm not saying that you have to follow everyone who follows you but if the person is sharing industry relevant information, why wouldn't you follow them in return? Even if you decide not to follow you can show your appreciation by retweeting some of their content. Twitter users expect reciprocation and although this rule of follow those who follow you is really up for discussion, I think it doesn't hurt to keep your following to follower ratio tight.
Have no content of your own:
It's wonderful to retweet on Twitter, we feel all mushy inside when someone retweets something we've shared but if I follow you, I'm doing it because I believe that you, the person I'm choosing to follow, has something original to share and if all you do is retweet the content of others, well maybe I should just follow them

Create some original content, develop your own voice. I'm following you and your ideas are what I'm interested in hearing about most.
Now remember, every one will have their personal pet peeves about each platform these are just mine and they are not cast in stone for there are exceptions to every rule.

So how do you feel about Twitter and what are some of the reasons that cause you to unfollow someone, leave me a comment and let's chat.



Originally posted on Kleonmm.com and i can be found on Twitter here I'd love to connect!
No tienes grupos que se ajusten a tu búsqueda