hace 4 años · 4 min. de lectura · visibility 0 ·
4 things you're doing wrong on Facebook and how to fix them.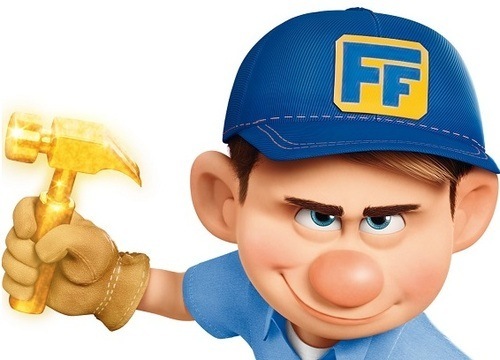 So you got yourself a business page on Facebook and you've tried your best to grow and engage fans. However your page just doesn't seem to be creating the kind of buzz you expected. Could it be that with all your hard work, you've been doing something wrong?
It's very easy to get frustrated as you prod away at your Social Media and not see the kind of results you're hoping for. So let's take a quick look at some of the things that might be hindering your Facebook progress.


Posting too many sales pitches:
Most people do not come to Facebook to buy, they come to relax,  too pass the time and catch up on what their friends are up too. Yes they may also come to engage with some of their favorite brands but for the most part, they are not on Facebook because they want to be bombarded by sales pitches.
This could be disappointing news for after all you did set up your business page, for business reasons and not simply to post pictures of cute cats. The trick is to remember the three  Es; your  customers are online to be Engaged, Educated and Entertained. It's up to you to find  ways to give them all three, as well as sell your products and services. So how do you do that? Easy. Once you define your ideal customer you'll clearly have an idea of their likes and dislikes and use this knowledge to share not just information on your products and services but content that they can also enjoy.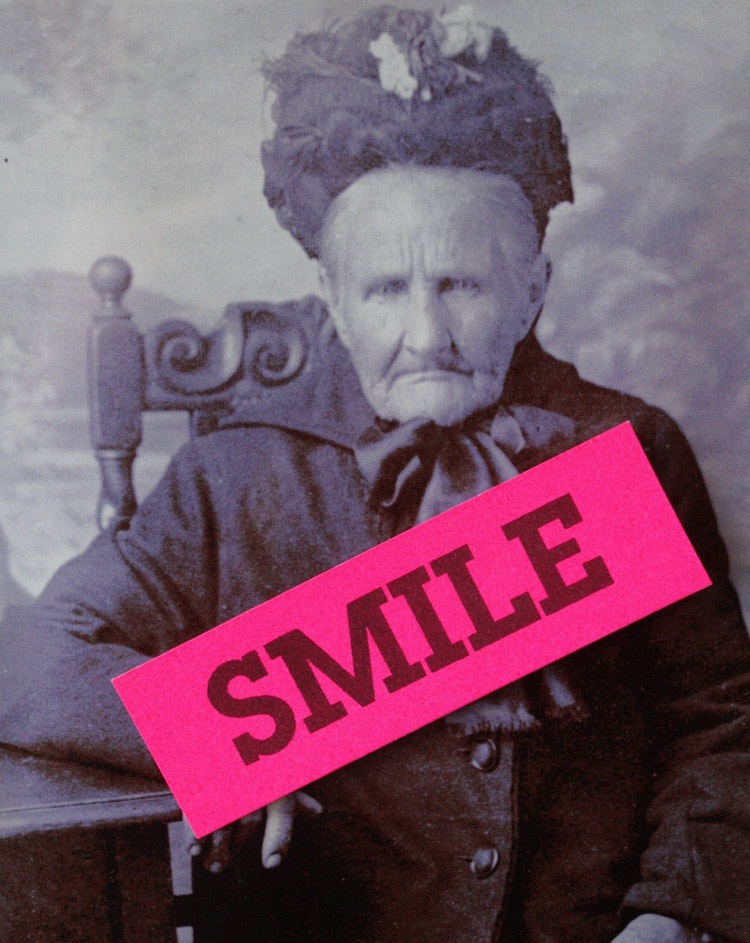 Not responding to Questions or comments:
Social media gives your customers the ability to connect with you like never before and this gives you an excellent opportunity to communicate with them in real time. When a customer posts a question or comment to your Facebook page, do you respond? When a customer complains do you use this opportunity to inform or reassure your customers that you care about their concerns?
Today's customers are internet savvy and will come online to talk about their experiences good or bad and as much as there are customers that seem to complain about everything, companies who ignore their customers online can end up in some pretty hot water.
For example in the article posted on Marketing Interactive entitled 8 steps to overcome a social media disaster, they sited this example.
"KFC Malaysia was hit with a social media crisis when a video was released of its employee playing and tampering with the food. Customers vented their displeasure on KFC Malaysia's social media outlets, such as Facebook and YouTube. Within four hours, the director of operations uploaded a video to YouTube in which he apologized to customers and assured them the company had taken actions to prevent the incident from happening again.  He opened the video with "being extremely sorry" and  used words like "undermined your trust". With the swift actions taken, customers were reassured and public anger was eased.

So how soon do your customers expect a response when they post or comment on your page? Take a look at these results.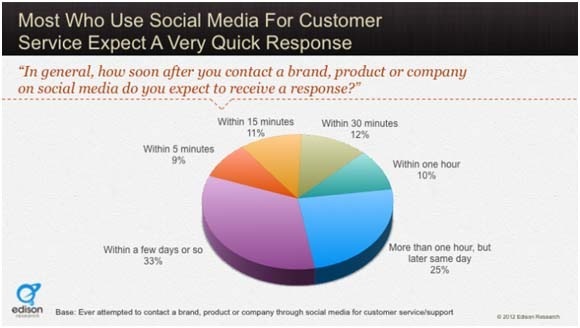 Credits:Convince and Convert

Not using Facebook Advertising:
A while back I wrote an article about the Drop in Facebook's Organic reach for I was really I was tired of the 'boo hooing' over Facebook's almost daily algorithm changes for although yes these changes drive us crazy, we're on the platform and if we decided to stay, there are just some realities that we have to accept.
Facebook is now a publicly traded company and certainly needs to monetize their platform. So if you truly want to get the word about your business out, you'll have to advertise. Let me give you a moment to have that sink in. Okay are you good now? Wonderful, so with this in mind, when you do post about your products and services, if you want these posts to reach the eyes of as many fans as possible, if you want to be able to target your advertising to a specific demographic, you need to advertise.
Now let me stick this last one in for I believe that's it's one of Facebook's hidden gems and if we paid more attention to it, it can be an extremely useful tool in making the most of our Facebook experience, so what is it you might ask?

Ignoring Facebook Insights
Facebook insights is s great tool to track user interaction, post performance and demographics, just to name a few. Kissmetrics says "Using Facebook Insights, you'll be able to determine the best time of day to post, the best day of the week to post and what type of content is most popular."



This is truly valuable information and if you'd like to learn more about how best you can use this useful tool, the folks at Kissmetrics.com, created a really useful post called A Beginner's Guide to Facebook Insights. Check it out!

Conclusion
I hope that these tips will get you well on the road to maximizing your time on Facebook, remember to try a variety of posts to see what gets the most engagement from your customers. Show your human side, share a funny story of what happened on your way to work, ask your customers to share their own stories! Connect to your customer as people first and as a sale second and you're sure yo see your Facebook marketing efforts sore.
Good luck and I'd love to hear what are some of the successes you've had on Facebook. Leave me a comment. I'm sitting here; staring at the screen;  so don't leave me hanging. ;-)

This article was originally posted here.
About me:  "I absolutely LOVE how Social Media allows me to connect with people from all over the world. I work with Small & Medium sized businesses to create and implement workable Social Media Strategies that help you to reach more customers and maximize your profits! You can find me on Twitter or at my blog. I'd love to connect.
Katyan Roach
No tienes grupos que se ajusten a tu búsqueda